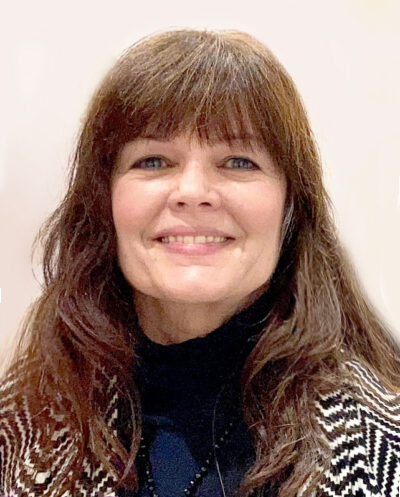 As an illustrator, my work has been seen in many different commercial markets as well as fine art galleries and private collections. No matter what the use of the image has been or how it has been displayed, it has been painted with the intention to inspire. You can see the word inspire as two words "in spirit" or understand it from the Latin origin inspiratus – to breathe into.
My most recent project "Journey to Rewilding" is focused on inspiring people to learn more about the species in their own backyard or neighborhood. All species and particularly threatened and endangered species need our help in every way possible. The images painted for this project are just a sampling to inspire and reconnect people to the species that have been forgotten but need their help through meditation, prayer, or shamanic journeys.
The other focus of my work is on an unconventional kind of portraiture. I take the inspiring elements from the Healing Story and illustrate them in a painting. These images come from shamanic journeys that I do on behalf of my clients. These paintings are visual reminders and were created as an inspiration for core issues of great importance.
I graduated from The University of the Arts, as an illustrator. For more details on Educational Background, Experience, Awards, and Endorsements:   www.linkedin.com/in/miabosna/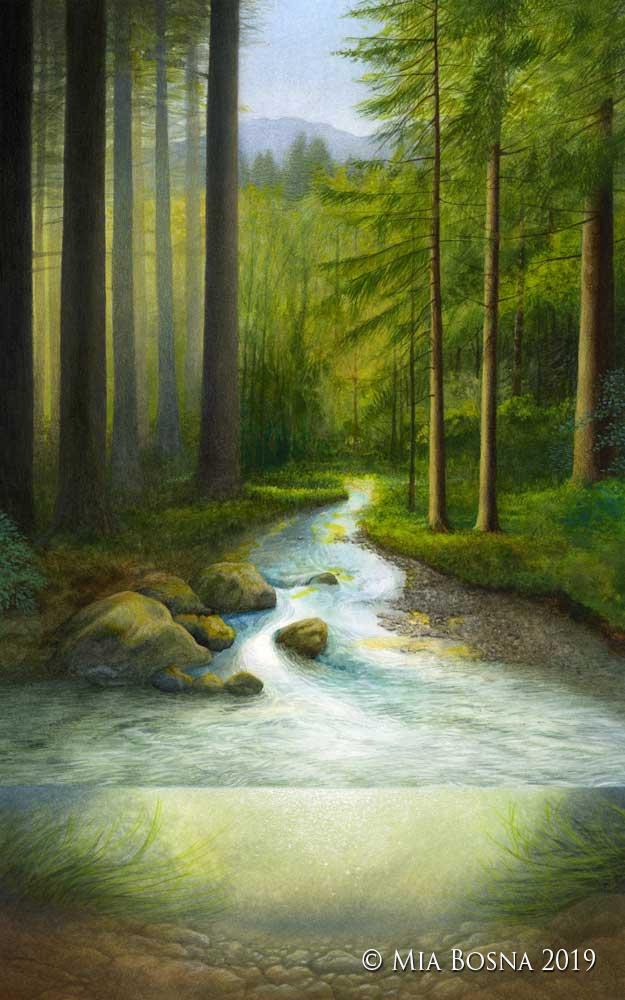 Artist & Shamanic Practitioner
Training in Shamanism
Foundation for Shamanic Studies
Sandra Harner, Ph.D., CSC – Shamanic Counseling
Sandra Ingerman, MA – Soul Retrieval
Carol Proudfoot-Edgar, Shaman – Ancestral Shamanism + Northeastern Native Peoples, Medicine for our present age: Bear, Buffalo & Iniskim
Tom Cowan, Phd – Celtic Shamanism
Betsy Bergstrom – Thought and Curse Unraveling, Compassionate Depossession, Mediumship Intensive, Ancestral fields & Seidr
Stephen Gallegos, Ph.D. – Personal Totem Pole Process – The Voice and the Vessel, New Mexico
Joseph Rael, Shaman – Native American Mystery School, New Mexico
Jim Frank –  8 Month Training in Shamanism + Multicultural Medicine Wheel
Andrea Largent, MSW, CYT – Field Constellation – 2 yr intensive, 8 yrs. Group
Heart of the Goddess – Renee Welde & Connie Keener – 9 month Woman Wisdom Mystery School
Other Related Training & Workshops
Jaime Meyer, MA, Celtic Shamanism: "Where I am Folded, There I am a Lie"
Bill Harvey, MA, Certified Advanced Rolfer – Breathing and Self Regulation
Ted Andrews – How to Work with Spirit Guides
Geo Cameron Trevarthen – Celtic Shamanism & Transformational Rituals
Hank Wesselman – Working with Ancestral Spirits
Dana Robinson, CSC – Basic course in Core Shamanism
Linda Rose Hallowell – Shamanic Journeying
Angela Rapalyea – Medicine for the Earth
Margot Adler – Modern Ceremonies
Layne Redmond – Healing Properties of the Frame Drum
Vicki Noble – Ritual & Healing Practices
Jaqui McDonald  – Reiki 1 Certification
Venerable Geshe Kelsang Gyatso Rinpoche – New Kadampa Tradition