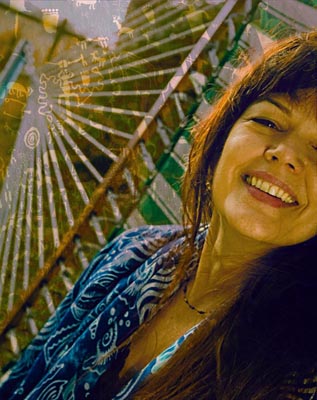 I love designing and creating images that either help to define a story or to tell a story of their own. Over the years I've promoted, published, advertised and exhibited images that aim to inspire the viewer to look, feel, think or read more. In the best of circumstances, great design and illustrations have the ability to illuminate the human spirit.
I'm a graduate of The University of the Arts in Philadelphia where I studied Illustration, Design and Printmaking. I also attended Temple's art school in Rome, Italy where I studied etching and lithography using five hundred year old presses.
I have worked for small design studios to large advertising agencies as a graphic designer to produce a wide range of designs for publishing, promotion and display design. As an illustrator I have created Cover illustrations and interior feature illustrations for books and magazines, advertisements and fine art prints.
Here the services I offer as a Freelance Designer, Illustrator (for individual or team projects) and Fine Artist:
ILLUSTRATION  I work in traditional mediums as well as Adobe Illustrator.
GRAPHICS  I work in Adobe CS Photoshop, Illustrator and Quark to create vector art, logos, and promotional materials for print and web.
WEBSITES  I customize WordPress templates for individual business professionals. I can help you understand the basics of branding, add social media to your site, and create a new site to that makes you visible on all mobile devices.
FINE ART  Please contact me about purchasing high quality Giclee prints for home or office. My new site "ZenAssemblage" is in the making and will showcase a complete new line of work of fine art prints.
For Educational Background, Experience, Endorsements:   www.linkedin.com/in/miabosna/