C O M I N G   I N   2 0 2 3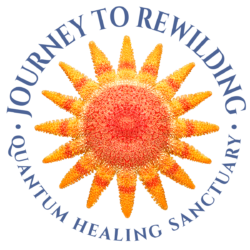 Everyone can make a special contribution to help threatened species close to home.
The Journey to Rewilding Cards are designed to help you get started.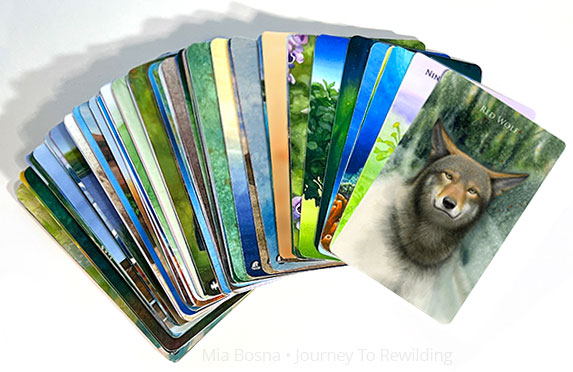 As an illustrator, I have created a card deck to help others participate in a positive way to protect threatened species and habitats. The idea started with a simple question:
"What can I do as an artist to help the most vulnerable species that live in my backyard?"
I'm not a biologist, conservation expert, or philosopher but I knew there were others just like me who have an enormous love of nature but are frozen in hopelessness, feeling there is very little they can do to help. The first step in connecting to the land around you is simply to become curious about the species that live close to home, identifying those that are threatened.
Relying solely on the material world, or hoping that others will change or fix things, has not been a successful strategy. This project activates skills that are being studied and incorporated into our current thinking about consciousness and the mind. We can amplify our concern for nature and our environment by pooling our energies together through positive meditation, shamanic journeying, and other spiritual practices aimed at supporting and strengthening the natural world.
Weaving together the spiritual and the scientific, these cards and the accompanying booklet help people engage quickly with basic information about the species and their habitats and food sources, along with metaphysical information and suggested guided meditations and shamanic journeys. The book also includes plenty of QR links to provide additional online information on each species, broadening the possibilities of participation on many levels.
"If you want to discover the secrets of the Universe, think in terms of energy, frequency and vibration."  ~ Nikola Tesla
Sustainability
Every part of this project will be manufactured in the United States with the highest standard of green printing processes using certified eco-friendly papers, the highest percentage of recycled content, sustainably harvested papers, and no chlorine or chlorine derivatives.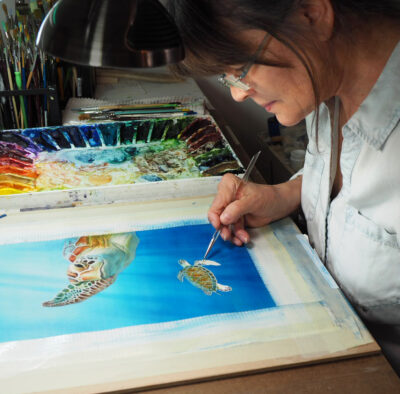 SIgn up! This is a private mailing list to be notified of the boxed card set availability. Your information is never shared.
Journey To Rewilding Box Set
52 Cards + 3 blank cards + Instructional Book
The kit contains 52 cards of various species and habitats that are currently listed as threatened in North America and the surrounding waters, along with a guidebook.
With each boxed set you receive:
• Instructional Booklet and online basic info on all species.
• Eight cards representing major habitats
• Forty-four species cards
• Three blank cards to create your own neighborhood species
• Online suggestions for Guided Meditations & Shamanic Journeys 
• Online resources and references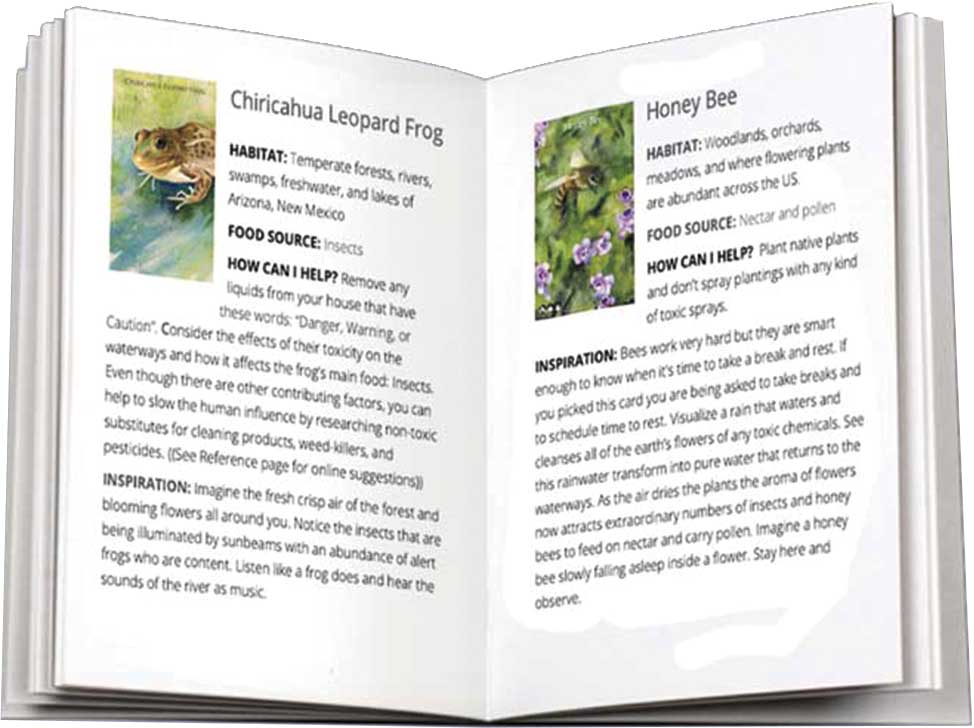 "If the world is to be healed through human efforts, I am convinced it will be by ordinary people, people whose love for this life is even greater than their fear."
~ Joanna Macy