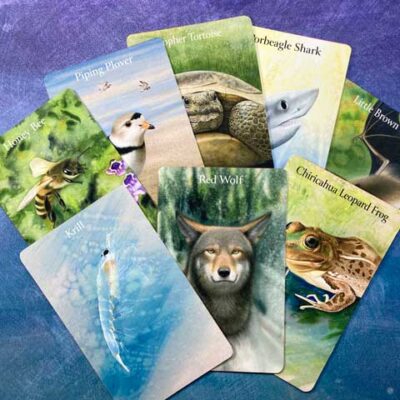 Who lives in your neighborhood?
This project is my offering to anyone who would like to engage in the restoration of habitats and support threatened species. This "Starter kit" initiates a process of identifying the local threatened species and how to include them in your prayers, meditations, and shamanic journeys.
Being an environmental steward is something that doesn't require a lifetime of commitment or millions of dollars. It only requires curiosity for the species that live close to home and a willingness to re-examine how our thoughts, energy & actions affect them.
This project came out of a long illness with Chronic Lyme, Parvovirus B-19, and Pneumonia. All of the activities outside of my house, except for seeing doctors, came to an end. It was at this time that disconnecting from friends, family, and clients became necessary for my recovery. The transition from engaged and participating to a very low-functioning person required many years of my own rewilding. When I regained my health, I knew that I wanted to create something that would be of value to those who wanted to be engaged in the restoration process but didn't have the physical or financial resources. Journey To Rewilding was born out of that exploration.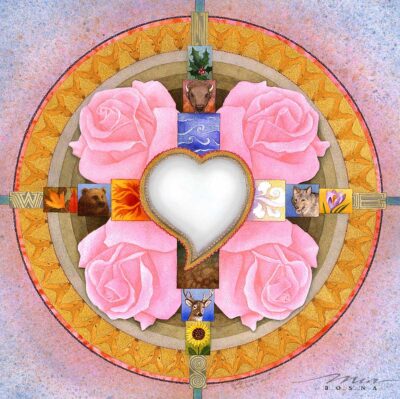 Personalized portraits
In this body of work, Mia's concepts come from the influence of dreams, meditations, and shamanic journeys. Her intention is to encode the illustration with an intangible feeling that calls to our spiritual, environmental, and ancestral connections. "It's like chasing a dream as I create these images, and finding a way to capture them in two dimensions."
There are two galleries on this website that show Commissioned work and Shamanic Paintings. The Shamanic Paintings section shows a body of more personal work. These are images that have come from dreamtime or shamanic journeys and were "needed" to be painted. There is always some kind of medicine from the images that I personally need and they act as support and guidance. I listen to these intuitive callings and time has shown that this is my path.
TRADITIONAL ILLUSTRATIONS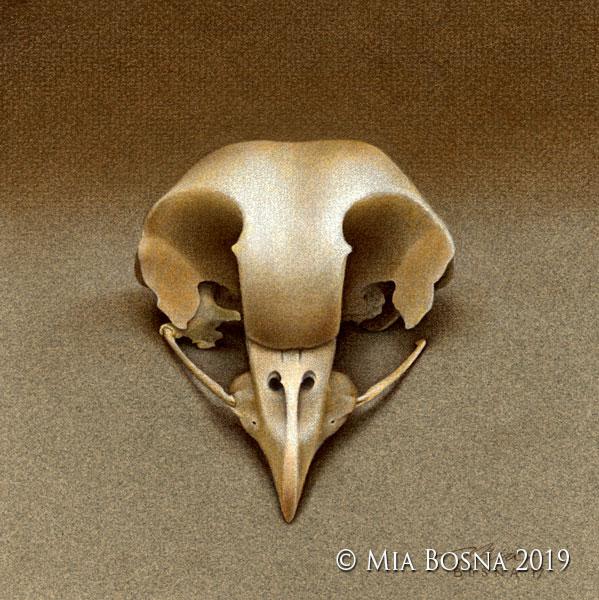 It takes an artist to paint a village
The images in the traditional Illustration section are paintings that have been for commercial use in print publications, packaging design, and advertisements. Commercial work requires the artist to translate a concept into a visual that communicates the essence of the message in a clear way to a broad audience. This is part of the fundamental training for an illustrator and it has helped me with all other aspects of my artwork and design. Getting to the core of the message can mean tapping into the essence of the message. There is always room for a commercial work of art to move people in ways that elevate their spirit. This has always been the main intention behind the majority of my work, from the smallest details to the larger impact. 
Born in New York and raised in Pennsylvania, Mia has earned her BA in Illustration from the University of the Arts in Philadelphia, PA.  She has won many awards for her illustrations including the Society of Illustrators in New York. Her work as a commercial illustrator can be seen on dozens of book covers and other publications.