TRADITIONAL ILLUSTRATIONS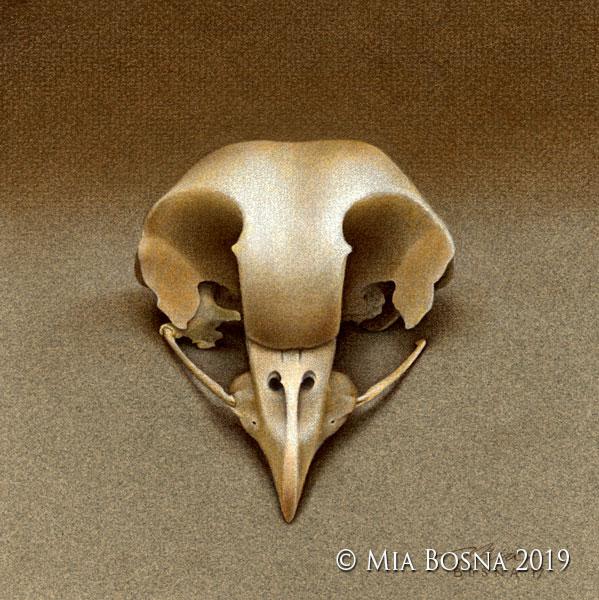 It takes an artist to paint a village
The images in the traditional Illustration section are paintings that have been for commercial use in print publications, packaging design, and advertisements. Commercial work requires the artist to translate a concept into a visual that communicates the essence of the message in a clear way. This is part of the fundamental training for an illustrator and it has helped me with all other aspects of my artwork and design. Getting to the core of the message can also mean tapping into the emotional or psychological impact. There is always room for a commercial work of art to move people in ways that elevate their spirit. This has always been the main intention behind the majority of my work, from the smallest details to the larger impact. 
Born in New York and raised in Pennsylvania, Mia has earned her BA in Illustration from the University of the Arts in Philadelphia, PA.  She has won many awards for her illustrations including the Society of Illustrators in New York. Her work as a commercial illustrator can be seen on dozens of book covers and other publications.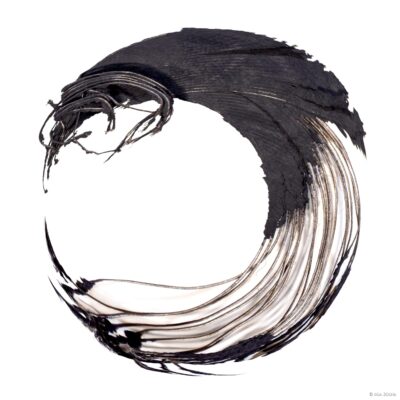 Blown apart and reconfigured
Mia's work shares the combined elements of nature and manufactured objects to convey the human condition. Her approach draws primarily on repurposing and experimenting with a new visual vocabulary utilizing exploded tires and other repurposed objects. Many of her images are influenced by the traditions of Zen calligraphy, Minimalist Art, and animism.
There are many layers and several different digital techniques used to create these images. For some of the tires, the colors are inverted, duplicated, sometimes overlapped, and sandwiched into a single image and then refined by hand using a brush on a digital tablet.
The transformations of the exploded tire fragments are like a clear abstract language that becomes a kind of Rorschach for the unconscious parts of the viewer's personality. "I experience them as the calligraphy of the explosion, acting as a kind of documentation and expression of the event." Experimentation with the textural and expressive aspects of the tires and tree bark lend themselves to her creative process.
SHAMANIC ILLUSTRATION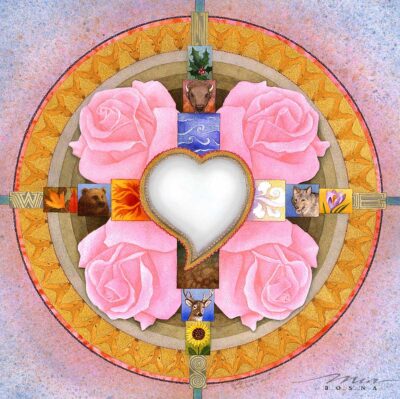 There's a visual for you that holds medicine
In this body of work, Mia's concepts comes from the influence of dreams, meditations and shamanic journeys. Her intention is to encode the illustration with an intangible feeling that calls to our spiritual, environmental and ancestral connections. "It's like chasing a dream as I create these images, and finding a way to capture them in two dimensions."
There are two galleries on this website that show Commissioned work and Shamanic Paintings. The Shamanic Paintings section shows a body of more personal work. These are images that have come from dreamtime or shamanic journeys and were "needed" to be painted. There is always some kind of medicine from the images that I personally need and they act as support and guidance. I listen to these intuitive callings and time has shown that this is my path.