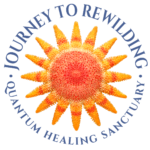 ENVIRONMENTAL • CONSCIOUSNESS • SPIRITUALITY • SCIENCE • METAPHYSICAL
ENVIRONMENTAL • SHAMANISM • MEDITATION
ORGANIZATIONS
environmental
Let us join together as true equals. We can use our individual unique gifts in a cooperative effort to depollute and regenerate the Earth in preparation for the birth of the Butterfly (Homo Ahimsa) stage of humanity.
Earth • Org
As an Environmental News & Data Platform, we aim to illustrate the repercussions of climate change on the human habitat with power data journalism using web and social media to reach global audiences. We are helping Conservation NGOs and to safeguard wildlife – including endangered species – from threats such as habitat loss and poaching.
Kayrros is the leading global energy and environmental geoanalytics company that helps governments, companies and investment markets make better decisions. Kayrros delivers deep insight into climate and energy-transition risk and extracts value by integrating alternative and market data into solutions and products across global energy, natural resource and industrial markets.
International Union for Conservation of Nature's Red List
The International Union for Conservation of Nature's Red List of Threatened Species has evolved to become the world's most comprehensive information source on the global conservation status of animal, fungi and plant species. The IUCN Red List is a critical indicator of the health of the world's biodiversity. It provides information about range, population size, habitat and ecology, use and/or trade, threats, and conservation actions that will help inform necessary conservation decisions.
The Nature Conservancy is a global environmental nonprofit working to create a world where people and nature can thrive.
Founded in the U.S. through grassroots action in 1951, The Nature Conservancy has grown to become one of the most effective and wide-reaching environmental organizations in the world. Thanks to more than a million members and the dedicated efforts of our diverse staff and over 400 scientists, we impact conservation in 76 countries and territories: 37 by direct conservation impact and 39 through partners.
Click to drop a raindrop anywhere in the contiguous United States and watch where it ends up.
U.S. Fish and Wildlife Service
We are the U.S. Fish and Wildlife Service, the only agency in the federal government whose primary responsibility is the conservation and management of fish, wildlife, plants and their habitats for the American people.
Xerces Society
The Xerces Society for Invertebrate Conservation is an international nonprofit organization that protects the natural world through the conservation of invertebrates and their habitats. The Xerces Society is a science-based conservation organization, working with diverse partners that include scientists, land managers, educators, policymakers, farmers, and communities.
ORGANIZATIONS
shamanism
The Foundation for Shamanic Studies was founded by internationally renowned anthropologist Michael Harner, in a three-fold mission to study, to teach, and preserve shamanism. The Foundation has built a reputation of consistency and dependability by providing reliable training in Core Shamanism to interested learners worldwide.
Shamanic Teachers (Sandra Ingerman)
This is a list of instructors available throughout the country to teach basic shamanic journeying.
ORGANIZATIONS
meditation
Kadampa Meditation Center – NY is one of six Kadampa Temples around the world. The New Kadampa Tradition – International Kadampa Buddhist Union is an international association of Mahayana Buddhist study and meditation centers founded by Venerable Geshe Kelsang Gyatso in 1991 to offer the practical wisdom of Kadampa Buddhism to the people of our modern world.
ENVIRONMENTAL • CONSCIOUSNESS • SPIRITUALITY
BOOKS
environmental
Regeneration, Ending the Climate Crisis in One Generation
by Paul Hawkins
Regeneration puts life at the center of every action and decision. It applies to all of life—grasslands, farms, insects, forests, fish, wetlands, coastlands, and oceans—and it applies equally to family, communities, cities, schools, religion, commerce, and governments. And most spectacularly to climate.
BOOKS
consciousness
One Mind: How Our Individual Mind Is Part of a Greater Consciousness and Why It Matters Larry Dossey, M.D. proposes an inspiring view of consciousness that may reshape our destiny. Dossey's premise is that all individual minds are part of an infinite, collective dimension of consciousness he calls the One Mind.
BOOKS
shamanism
ENVIRONMENTAL • CONSCIOUSNESS • SPIRITUALITY • SCIENCE
ARTICLES
You Don't Have to Be Complicit in Our Culture of Destruction
David Marchese interview with Robin Wall Kimmerer
"People feel a kind of longing for a belonging to the natural world," says the author and scientist Robin Wall Kimmerer. "It's related to, I think, some of the dead ends that we have created for ourselves that don't have a lot of meaning."