One of the most powerful ways of conveying complex concepts, service or product is through illustration.
Illustrations offer you the ability to customize and highlight the concepts that are most important to your service or product. Whether you are promoting in print or on the web an image is the first thing people see.
PRINT: Set yourself apart from the competition with a unique image that captures the essence of your message.
WEBSITES: It's a well known fact that websites with images get more views and help you to show up in search engine results. Images can win you the click!
[vcex_image_flexslider animation_speed="700″ height_animation="700″ loop="true" slideshow_speed="3000″ direction_nav="false" control_nav="false" img_strech="false" img_size="medium_large" control_thumbs_height="50″ control_thumbs_width="50″ image_ids="502,1976,79,994,930,931,932,941,920,924,925,907,181,435,505,1201,2267,1435″]
From concept development to finished illustration:
Book Cover Illustration
Interior Book illustrations
Magazine Cover Illustration
Feature Article Illustration
Promotional Illustration
Brochure Illustration
Product Illustration
Exhibit Illustration
Editorial illustration
Website Illustration
Logo Illustration
ASTROLOGY SERIES
[vcex_image_flexslider auto_height="false" loop="true" slideshow_speed="4000″ direction_nav="false" control_nav="false" img_strech="false" img_size="medium" control_thumbs_height="50″ control_thumbs_width="50″ caption="true" image_ids="2382,2381,2380,2379,2378,2377,2376,2375″ caption_font_size="10″ caption_padding="top:10″]
PORTRAITS
[vcex_image_flexslider auto_height="false" loop="true" slideshow_speed="3000″ direction_nav="false" control_nav="false" img_strech="false" img_size="medium_large" control_thumbs_height="50″ control_thumbs_width="50″ caption="true" image_ids="801,599,167,597,72,994″ caption_font_size="10″ caption_padding="top:10″]
ADVERTISING & PROMOTIONS
[vcex_image_flexslider auto_height="false" loop="true" slideshow_speed="3000″ direction_nav="false" control_nav="false" img_strech="false" img_size="medium_large" control_thumbs_height="50″ control_thumbs_width="50″ image_ids="82,1094,325,914,966,178,965,961,891,324,873,63″]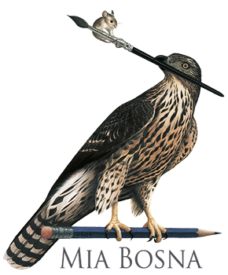 ILLUSTRATION • DESIGN • WEB
Let's talk about about creating your unique website, logo or promotional project:
610.933.4545