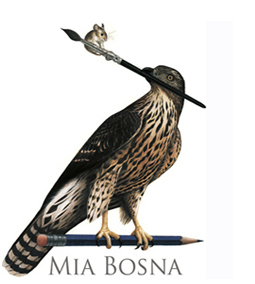 Painting the Intangible qualities of the soul's journey
These paintings represent the combined studies as an illustrator and practice in shamanism. The message of this art and its design is a critical aspect of representing the animals both visually and energetically. This process relies on the ability to translate the message from your guides into a visual and to assemble images in a harmonious way so their message can be understood. The beautiful aspects of the animals and intangible qualities of spirit come together as a work of art.
The Shamanic Journey
Discovering non-ordinary worlds
This kind of journey refers to shifting of consciousness and going into a trance state. While in a trance the shamanic practitioner travels to a "non-ordinary" reality with a specific intention to meet with their spiritual guides to get information (for themselves or on behalf of others) and then intentionally returns to ordinary reality to share the information.
There are many ways that we can see or perceive information while doing a shamanic journey. Many of us have a mixture of the "Clairs" while journeying. The most common of these is Clairvoyance, which is the ability to receive information about a person, object, land, or physical event through means other than the known human senses. Clairaudience – Sound, Clairsentience – Feeling or touch, Clairconscious – Knowning, and Clairsalience – Smell, are all ways to convey the information is given in a shamanic journey.
Commissioning Shamanic Portraits & Chakra Totem Portraits
Commission a Shamanic Portrait
A visual reminder of the spiritual guidance that is available to help us on our journey
A Shamanic Portrait is a two dimensional glimpse of your spirit guides message. The image is extracted out of the information obtained from a shamanic journey that is taken on your behalf. These images are created as an inspiration for the soul's journey.
Spiritual Paintings that Help Manifest Your Intentions
From our earliest history, we have sought spiritual signposts to mark our journey through life. For people all over the planet, it was the shaman who provided a channel to the guiding spirit forces. From the earliest images found as cave paintings, petroglyphs and sculptures, the shamans, as healers, created art to help their communities to heal and manifest their intentions.
Our tools and dwellings have changed, but we continue to face physical, emotional and spiritual challenges. During those times when we feel tested by life, it is still immensely helpful to have a visual reminder of our spirit guide's message. That is why I have combined my classic training as an illustrator with my shamanic practice to create Shamanic Portraits for individuals.
Commission a Chakra Totem Portrait
A Chakra Totem Portrait is a painting of the spiritual guides for the main chakras.
A journey is taken on behalf of the client to learn about each chakra guide and their message for that particular area. Each chakra has its own guide which can take the form of many different beings, most of which are animal but can also be other living beings.
The word "chakra" is a Sanskrit term meaning circle or wheel. These specific areas on the body indicate health and balance of the physical, emotional, mental and spiritual aspects of a person by regulating the energies.
Why a portrait of chakra animals? This is a powerful way to connect on a daily basis with those who can remind us to check in with the energetic flow in each chakra and between the chakras. We can also create a relationship with each chakra guide to utilize the medicine they offer that can help us with our awareness, healing and spiritual growth.
I am aware that many of us may have many other chakra points within our field, above and below the main chakra points. If other chakra points show up and call to be addressed, I will include them. These paintings are focused primarily on the seven major chakra areas from the crown to the base.
The simple steps to order your portrait
1. Getting started.   Let me know a good time to contact you by phone. We'll have a conversation to clarify your intention for the artwork and discuss the process. At this point a deposit is made for 1/2 of the total. A receipt will be sent after receiving your deposit and a date will be scheduled for your painting.
2. Identifying the intention.    Some people choose to focus the shamanic journeys on a specific item of importance while others simply ask for information that is for their highest good. The conversation to discuss this intention will take approximately 20 minutes to 1/2 hour.
3. Journey on your behalf.  Once your intention for the painting is identified, then I journey on your behalf. For the Chakra totem portrait, I will need to journey to each chakra to find out the animal, plant or "other" that represents that chakra and their messages for each chakra. I will contact you to schedule time to discuss the information and then send you a written report of this information.
4. Your painting is completed.  As soon as your painting is completed I will arrange a delivery to your home or office. Each painting will arrive with a copy of the shamanic journey information.
Schedule your painting.    Your painting can take any where from two weeks to five weeks to complete (depending on size). When you contact me I will let you know when your painting can be scheduled and completed.
Payment Schedule

• Deposit of 1/2 to schedule your portrait.
• The shamanic journey information collected from all seven chakra totems are reviewed with you by phone and then written up in a report that is emailed or mailed to you.
• Balance of 1/2 is due upon completion. Notice is given by email and arrangements for payment can be made through paypal on this website or a check via USPS.
• Notification of shipping date and tracking number will be sent to you by email.
Do you already know your chakra totem animals? A painting can be created based on your own shamanic journey information. Deduct $250 from the cost of any portrait by submitting your own list of chakra animals.
Artwork Size and Price
Please contact me for sizes and pricing list for any commissioned portrait artwork.
thank you
.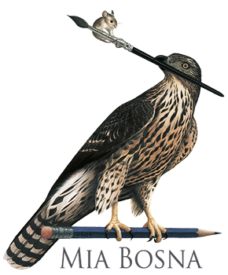 Fine Art Illustrations
Commissioned Paintings
Archival Gallery Prints
610.933.4545