Who are you?
Defining yourself by way of a symbol is a very powerful process to explore. Whether you make a product or sell a service, a logo is the one unique image that is intended to distinguish you from other competitors or practitioners. Who are you, what are your specific areas of expertise, what is the feeling you would like this symbol to embody? In essence this is your work intentions crystallized in a symbol that you are offering to the world.

Let's discover your personal brand together
You already know what you're good at and how you like to do your work, now it's time to translate that into your own personal brand to promote yourself with clarity.

What is your expertise? What is your online identity? What is your style? What do you want to accomplish and be known for? Together we can explore what the current version of you has to offer the world and then translate that into a visual form.
Let's get started by using the contact below.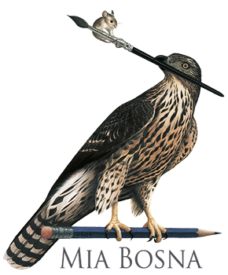 ILLUSTRATION • DESIGN • WEB
Let's talk about about creating your unique website, logo or promotional project:
610.933.4545